We are up before the sun and the coffee pot is turned on. Shower runs, teapot stirs. Little screens are in the hands of teens and nerves are on the surface. I pass on the encouragement that God is with them and they should look for opportunities to be a blessing to another and watch the Lord take care of all their needs. The somewhat traditional picture of the First Day is taken and I'm happy to have it as I look upon it later in the day when I'm missing part of my companions.
The little ones and I get off to a little bumpy start. Summer has a way of losing routine and some necessary habits...most importantly in the obedience and attitude department. After some praying and asking, some wisdom came my way. So time for some realistic goals were put in place, and it was the fresh breath part of my day. Peace settled in, and we were able to start to get back on track!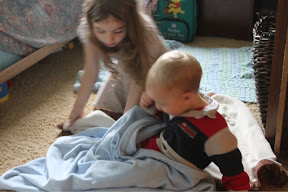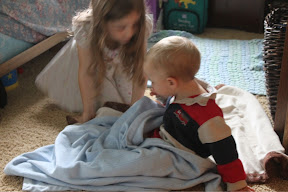 Oh my, I was very very tired at the end. I know though, there was lots of hugging, some baking, some listening and hearing, and some gentleness in spite of all my imperfections as a mom, and that makes me happy. Bannon and Abby have been writing songs together, Sophie has been so involved in her doll play and Grady joins in. Bella spent alone time with me. Today is a new day and thankfully the Lord has new grace, new energy, and ideas to help me and strengthen me. His lovingkindness is better than life.
~Cassandra