We had such a treat recently. We were able to listen to Hannah sing at a recent jazz concert. For years we have listened to her belt out alto tunes, and there she was doing it for a wonderful jazz ensemble. It was a lot of fun, and I was a proud mom.
Grady's favorite thing to watch is her recorded singing. It's pretty cute! :)
Little guys making their own fun. Dancing.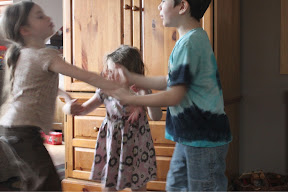 Climbing the large stairs and making up their own games.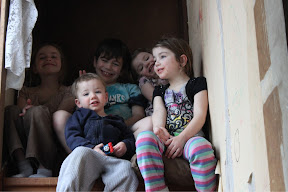 ~Cassandra