I finally can post some of the pictures we have taken. At the same time I write the winds blowing so very hard outside. Hurricane Sandy has hit our side of the shore and watching the news, my heart goes out to so many who are directly getting hit right now. I tried very hard to catch up with the laundry, filled our tub, 4 big buckets of water, and prepared some comfort food ahead of time. Now to wait it out and pray for all of our safety.
This year we didn't get o go apple picking. So instead, we enjoyed fun for free :)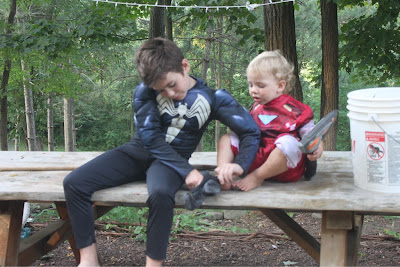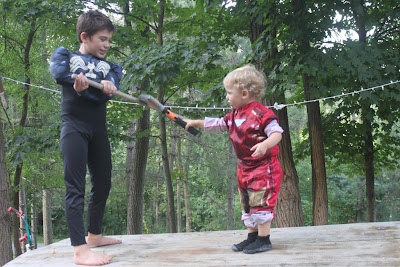 The kiddos have enjoyed the fact we live with lots of outdoor space to play.
Bannon celebrated 9. He's still a a deep feeler and thinker. I appreciate that about him so much.
Jake has a new pair of glasses and he looked awfully cute reading The Scarlet Letter with them on. Hannah took some pictures of him :)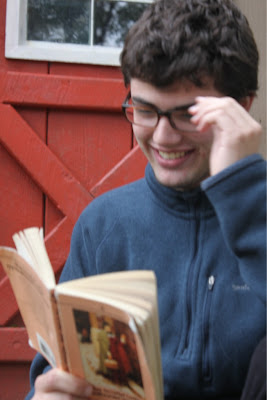 Leaves, leaves, leaves. The absolute best way to play in the fall!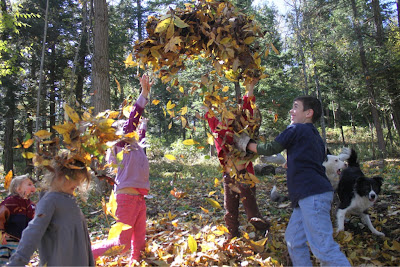 And rest time still comes steadily to this little man. Here he fell fast asleep with his book Caps for Sale :)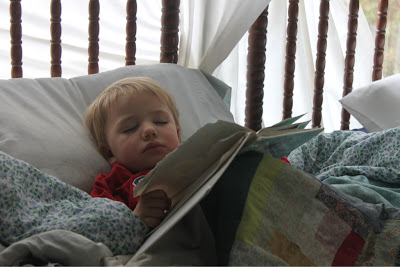 ~Cassandra