A beautiful winter weekend, with moments to slow down and take in life and consider where we are, who others are and have been. A Saturday trip to the Catskills and visiting a friend who kept the little guys were some of those special things. The rest of us took a trip to Frederick Church's home Olana. I'm always amazed when I visit there to catch the results of a man who dreamed and what he accomplished with his wife and life. He was a gifted painter who took in what landscapes offered to see and shared it with us.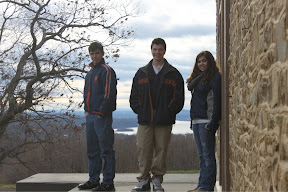 Mr. Darcy cameo.
Mr. Bingley cameo.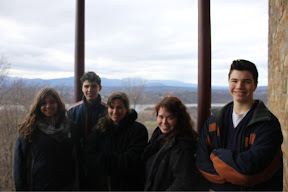 This was their first home called "Cosy Cottage."
And the end of the trip brought on a nap or two.
Thank you Noreen for spoiling us. :)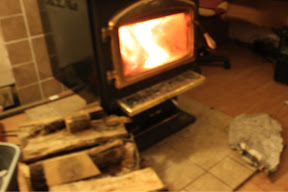 That night we pulled out the storage boxes and ornaments and decorated the tree.
~Cassandra