The back kitchen door opens and some quiet quacking and interested eyes look to see if I have any leftover peanut butter and jelly sandwiches.
Ranger stands meekly by, wondering as well.
The lady for sure will take it if it's thrown. She has enough attitude and will use her sharp beak to chase off the competition.
Winter's warning has come and the snow has already flown. It has warmed up since these pictures but we've gotten the wood stove going much to all of our coziness and it makes the home sweeter home in this large, spacious house.
I've been needing to focus on simpler meals these days, while I spend the days with littler ones. The littlest for sure being my Ironman. He quite does see life as something he can manage, and keeps me on my toes 24/7. I was so excited to get a call from my parents who picked us up a Chinese feast! What a treat!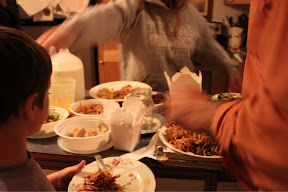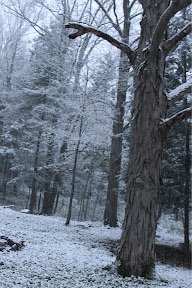 And I've been praying for fresh ideas to enjoy these years in a house I can't quite keep clean or do all the things I'd like to. Being thankful is a constant heart reminder and simplifying in a beautiful way is another. Sometimes, simplifying what is coming in helps too. Both in the physical and in the heart. Just a thought. :)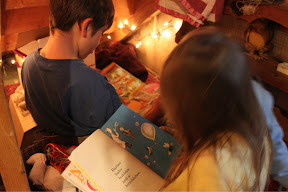 My big kids and small ones, celebrated dressing up and candy and community this week. It was a lot of fun. Surprises of joy do come, when I stop demanding and assuming, and listen, look, and love in the light of my heavenly Father's countenance of love and wisdom.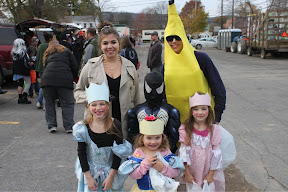 This is His world. And He is the light that lives within us, because of Jesus.