The sun sets early, the days are shorter. The stove is lit, and we work hard stacking the firewood. I watch many squirrels out my kitchen window and know they are preparing for winter's winds.
There is more time for games. More time for reading. More time for baking.
Cotter is participating in a no-shave November, and Hannah and I think he looks like he is from a BBC movie. With his happy wit, I see him as Mr. Bingley.
We celebrated Sophie's 5th birthday this week! She visited Build-a-Bear, received just-for-her gifts, and we fixed up a child's cabinet to be a little kitchen, and we put together a little bit of felted food.
Friends Matty and Danny came to play.
Her favorite pizza.
A treat of a mermaid. Daddy snapped some pictures while she was lost in play.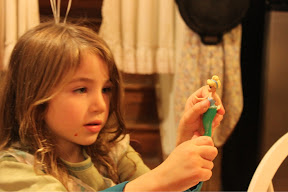 I did a little art for a princess cake. With strawberry frosting. Sophie liked it. :)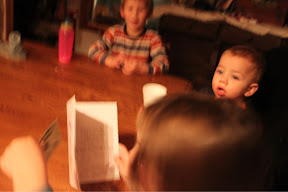 We love this precious girl. Thank you Lord for the gift of Sophie.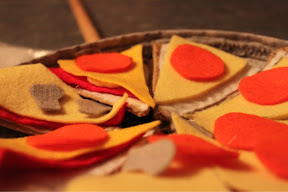 ~Cassandra