Hello whirlwind days! I wish it hasn't been so long since recording events around here. But I'm backing up to record some of the little and very big moments we've lived the past couple of months.
Cotter, child number 2, graduated from his high school. I love him so much! It's been a treat, and treasure, to watch him grow in maturity and interests through his childhood and up to now. He stretching those proverbial wings in a new city, and thanks to technology, I get to keep in touch and watch from a distance. I'm really thankful for that.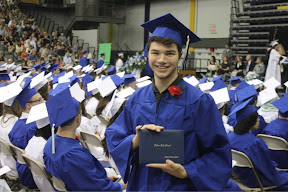 Handsome graduate :)
Grandpa Moore, Jake, Cotter the graduate, Hannabanana
Then in July, a big moment came when we visited north to be a part of my mother in law's wedding. She provided space for us in a lovely big boarding house where we spent time with family and were able to make new relationships with our growing extended family.
Jake tying his tie (photo credits to Hannah or Joe)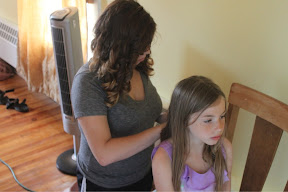 Hannabanana and Abby Rose curling hair (photo credits to Joe)
Family and family who is a new friend too.
Me listening to Andre Bocelli's "Prayer" being sung, and praying it myself for the new couple.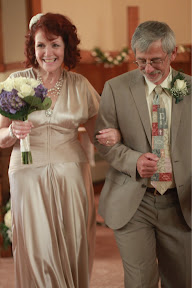 My mother in law looking so beautiful, Glenn smiling at her side
It was a special time.
Then there have been all the little things. The campfires, the swimming, the walks, the hikes, the time with friends, a few nice outings, the books I've been able to read, trying new things, new involvements, and the gifts from our small gardens. These also make up the big part of the Summer. I hope to catch up on those next.
~Cassandra